Apprenticeship Program
Date posted
December 27, 2021
The Florida Rural Water Association is looking for candidates throughout Florida interested in becoming part of a two year, nationally recognized Water/Wastewater Apprenticeship Program and employers willing to work with the program to provide the on the job training required to round out the certification and exam requirements. The first drinking water and wastewater classes are in full swing in Leon County and outreach is in process to expand the program into other areas of the State based on interest.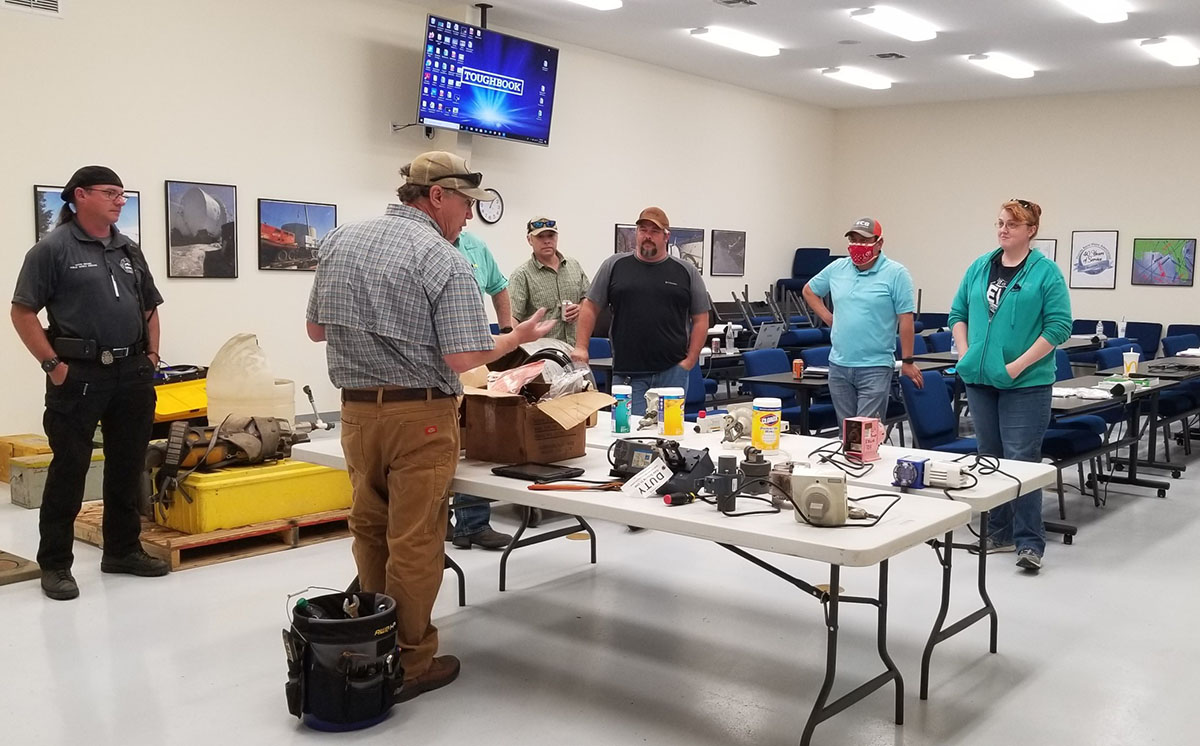 Do you know of Career Seekers looking for apprenticeship opportunities in the water industry? Veterans who are looking to start a new career? Do you have an outstanding employee in your Utility that could benefit from the training and experience of a certified water/wastewater apprenticeship program?
"It takes highly skilled water and wastewater personnel to ensure the public supply of safe drinking water and to protect our lakes, streams and groundwater. In addition to increasing professional demands, utilities will soon be forced to replace many of their most experienced employees. Over the next decade, the water sector is expected to lose between 30 and 50 percent of the workforce to retirement". (National Rural Water Association).
The Water/Wastewater apprenticeship program focuses on providing a pathway to match candidates with host utilities so they can receive on the job instruction in the operation and management of their local utilities. The program is an approved Department of Labor Federally Registered Apprenticeship Program The Program is recognized by the Florida Department of Education, who oversees apprenticeship programs in the state. In a letter to FRWA, Richard Corcoran, Commissioner or the Apprenticeship Advisory Council, stated, "Workforce education is a top priority for Governor Ron DeSantis and the Florida Department of Education with the goal of being number one in the nation by 2030. Our country was founded on the belief that all people have the potential to be great, well-rounded citizens, and education is the key to opening doors to a world of possibilities by removing barriers and enabling individuals to reach their full potential".
Apprentices can look forward to learning and experience at both the job site and in classroom settings. FRWA's instructors use equipment and cut away models of pumps, motors and other training devices to teach hands on maintenance. Safety is a major concern in our industry and this program stresses the proper way to utilize Personal Protective Equipment (PPE) and additional safety concerns that Operators can encounter.
In addition to the curriculum, the hands on training includes heavy machinery such as vacuum trucks, generators and Class A CDL training for apprentices. Utility management training, emergency response and emergency coordination training helps each apprentice become a valuable resource to their employer.
If you or someone you know is interested in the rewarding career in Water or Wastewater, or your Utility is interested in being a part of Florida's future, please contact us at Apprenticeship@frwa.net for more information.
Click on the links below for more information. If you have further questions, contact us through email at apprenticeship@frwa.net or call 800.872.8207. If you would like to go ahead and get started on the program now click here for the Employer Agreement. If you are interested in applying for the Apprenticeship Program as an apprentice, click here. Please note, both applications must be completed in their entirety.
For a brochure explaining the basics of the program, click here. For more information, click here.
| | | |
| --- | --- | --- |
| | | |
| Program Info | Apprentice Info | Employer Info |
| FRWA is introducing a new workforce development program to help provide water and wastewater utilities with skilled and trained employees for future generations. more | Apprentices receive technical instruction in addition to their on-the-job learning.which helps to strengthen and round out your knowledge base making them a more valuable employee. more | The apprentice can become a valuable employee as they learn first-hand essential skills on the job and in a classroom setting through the related technical instruction. more |