Scholarship Information
Curtis E Lloyd Scholarship Information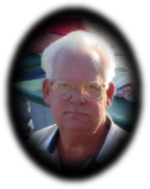 The Curtis E. Lloyd Scholarship Program was created by the FRWA Board in 2008 in memory of one of its longest serving Circuit Riders. Curtis Lloyd joined the FRWA staff in1980 and worked for the association for 17 years. He retired in 1997 and stayed active until his untimely death in December 2007. This endowed scholarship fund memorializes Curtis by helping students realize their potential in tomorrow's water or wastewater Industry.

Scholarships are given to assist students with tuition, educational fees and/or other expenses. Individual scholarships are will be awarded for up to $1,000.00. For more detailed information and to complete an application click here. Upon completion please submit the application along with a synopsis of the applicant's educational and professional goals with as much specificity as possible. This information may be mailed to FRWA, 2970 Wellington Circle, Tallahassee FL 32309 or emailed to Amanda.Read@frwa.net The deadline for application materials is March 31st.
Scholarship recipients will be invited to attend the FRWA annual meeting to receive the award and be acknowledged by the members.
A Florida Rural Water Association scholarship recipient of the Curtis E. Lloyd scholarship was awarded a Fulbright scholarship to study in Germany. Paul Bergen, a senior at Auburn University College of Science and Mathematics double majoring in microbiology and German received the FRWA scholarship the last two years for $1,000.00 each year. Paul's father is Mike Bergen, Operations Manager for Parkland Utilities, Inc.
For more information, please contact Amanda Read at 850.668.2746 or email any questions to Amanda.Read@frwa.net.