Groundwater Services
Presentations and Other Information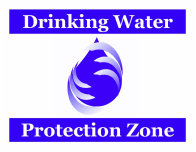 The Association has two (2) source water specialists and one (1) groundwater specialist in the field to provide technical assistance services to your systems and communities. These full time technicians assist with troubleshooting, consulting, and correcting surface and ground water concerns throughout the State of Florida.
DEP Source Water Specialist - Josh Vice

DEP Ground Water Specialist - John Radtke

USDA Source Water Specialist/Source Water/Groundwater Supervisor - KC Bell
---
FRWA's groundwater/source water specialists can design and assist you in adopting an adequate groundwater protection plan, solve well-related bacteriological problems, or improve source water efficiencies and withdrawals. Wellhead protection plans developed by other consultants and other service providers can cost over $10,000, but are available at no charge to FRWA members. If you would like to contact someone concerning the possiblity of having a well head protection plan completed, click here.
For a complete list of all of the services FRWA provides, click here. This document is subject to change. FRWA services and personnel will not likely be reduced but may be added to from time to time so the old version of services may not include all services. Keep watching this site for the latest list of services.\
For more information click on the links below:
---
Contact us for more information on Groundwater Services!