FRWA Affinity Programs
Presentations and Other Information
The Florida Rural Water Association has a new series of affinity programs to support small water and wastewater utilities across the state. These two programs are available through the Florida Rural Water Associations as a benefit for our members. Please contact us for more information or to sign up.
---
Rural Water Impact.com
​​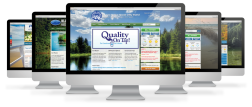 Rural Water Impact is the industry leader in professional, cost effective websites - custom designed for rural water systems.

Rural Water Impact's web solutions utilize tried-and-true principles of web design and usability standards, enabling water utilities to be more efficient, effective and professional in servicing their customers. Utilities benefit from a professional web presence as their site provides customers a greater level of information and service. This ultimately increases overall customer satisfaction and confidence in the utility.

Pricing to be setup and maintained start as low as $37.00 per month.
Click here to find out more about this program.
---
Data Breach Insurance
​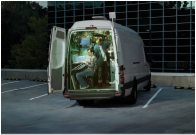 Bailey Special Risks, Inc. proudly offers Beazley Breach Response insurance for utilities. This unique insurance provides a comprehensive service that protects utilities that have suffered a data breach with notification, loss control, credit monitoring services, and more.
Beazley has helped clients handle more than 500 data breaches, including many involving hundreds of thousands of records. This service is designed to meet three critical needs for utilities: speed, thoroughness, and coordination.