Bailey Special Risks
Presentations and Other Information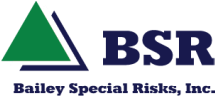 Bailey Special Risks, Inc. (BSR) has partnered with the Florida Rural Water Association to provide data security insurance to water and wastewater systems. This Affinity program offers a unique insurance package including loss control and risk mitigation services that helps notify and protect the customers of utilities that have suffered a data breach.

BSR must work with a licensed retail insurance agent to provide this coverage. If you would like a quote for this coverage, please have your insurance agent contact us at Submit@bsrins.com, or Kimberly Snavely at 800-768-7475, ext 14. If you do not currently have an agent, contact us and we'll be happy to provide some references.

If you'd like to get a jump-start on the process, you can begin by filling out this application.

Why do you need cyber security coverage? Here are a couple of informative documents worth a quick read:
Are you a retail insurance agent? Contact us for an appointment!​