Engineering Services
Contact us for assistance with your engineering projects.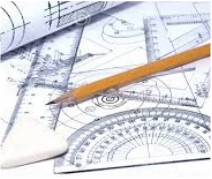 FRWA's engineering assistance is available to FRWA members, see list of services below. We have developed a request form for water and wastewater projects.
Please download the Engineering Services Request Form by clicking here. Email this form to frwa@frwa.net or just call (850) 668-2746.
One of FRWA engineers will contact you to discuss your engineering needs – their advice and input is always free. Any day. Any time. Please reach out to them for input – they will save you time, money and effort.
Should you need permitting or an engineering study and accept FRWA engineering proposal we'll ask for a contribution in aid of engineering assistance.
FRWA has two engineers that serve all of Florida, please understand that they are busy and have a heavy backlog of projects.
If it's a regulatory compliance issue, sometimes we can get some breathing space from FDEP until we can work on your project. This also gives them assurance that we are on your team -- but you have to contact us first and we have a chance to respond with an offer of engineering services!
---
FRWA Priorities. We work on projects based on the following priorities:
First come, first served;
Readiness to proceed and completeness of data
Need. Systems with regulatory compliance issues have priority. Economically challenged systems have priority - if you can hire a consulting firm, you are encouraged to do so.
Community water systems, schools, churches, daycares, public facilities, etc. have priority over businesses;
Cooperation and appreciation for services; and
You must be a FRWA Member.
---
FRWA Engineering Services. Our engineers assist hundreds of FRWA Members with water system engineering issues each year, including:
Water & wastewater treatment technical advice & design
FDEP permitting & consent orders
Feasibility Studies / cost estimates
Preliminary Engineering Reports
System troubleshooting
Water quality issues & MCL compliance
Disinfection by-product compliance
Water pressure, flow & storage
Hydropneumatic tank replacement
Water corrosion / sequestering
Capacity analysis reports
Capital improvement planning
Impact fee studies
Bid Evaluation & value engineering
and so much more…
Most of what we do is to provide compliance, operation, maintenance, management, potential compliance, health, and environmental issues – including permitting and design – all of this is a free phone call / email away. Please use us; we're here to help. Because of our heavy workload we assist with minor permitting and design and recommend engineering consultants handle those larger projects.
---
Contact us regarding Engineering Projects!