Annual Conference Exhibition Information
The booths for this event have sold out.  We apologize for the inconvenience.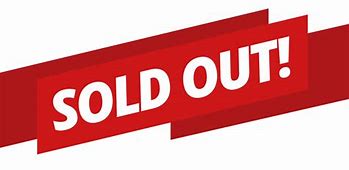 The 2022 Florida Rural Water Association Technical and Training Conference will be held at the beautiful Hilton Daytona Beach/Ocean Walk Village in exciting Daytona Beach, Florida.  With the room rate starting at $118.00 you will want to bring the entire family to take advantage of all the amenities that Daytona Beach has to offer.  This rate  does not include a $9.00 self  parking rate plus tax. To reserve your room, call  866.536.8477 or 386.254.8200 and use the code FRWA22.
The cost of the booths for members this year will be $720.00 for members.  The price includes social participation and luncheon tickets for two booth attendants.  If you wish to have more than two booth attendants, they are required to register at a member cost of $300.00.  Please list each additional personnel manning your booth in the space provided on the Application for Exhibit Space form. Nametags and packets will only be prepared for those that pre-register.  If you have others joining you for the luncheon on Tuesday, extra tickets may be purchased for $48.00 each.  If you will be unable to attend the luncheon, please let us know so that we can plan accordingly.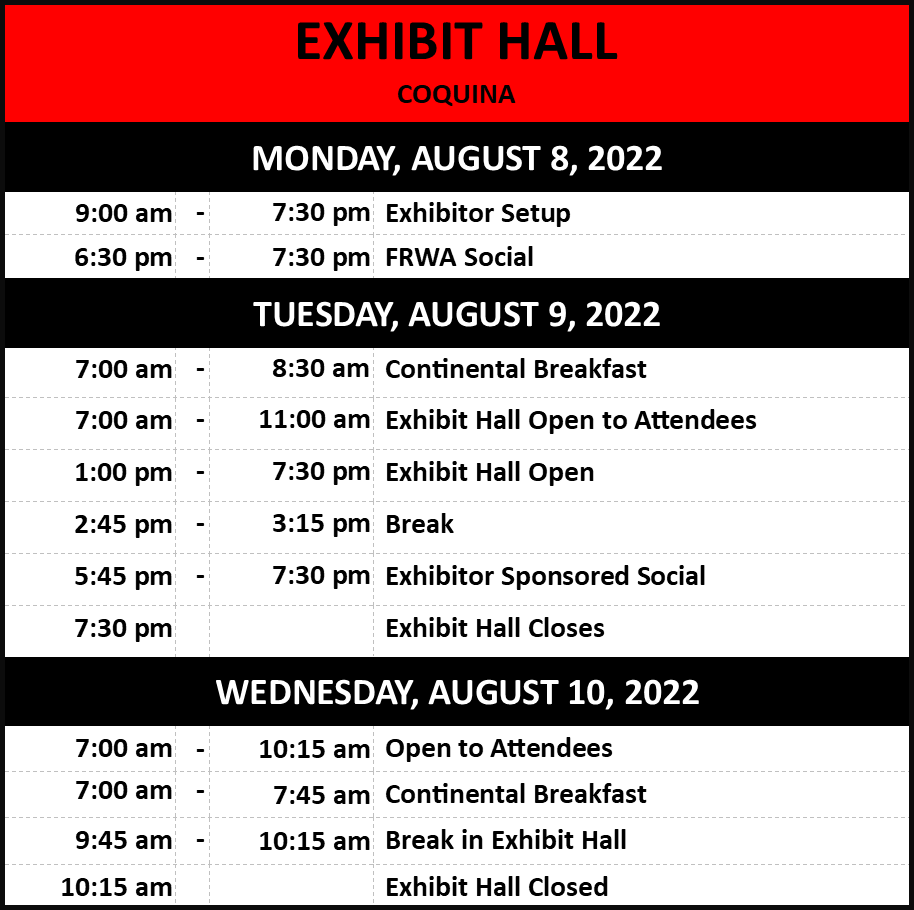 In order to keep booth prices low, electricity and other booth amenities will be ordered through the exhibition company.  In the past few years we have had numerous complaints about the price of electricity, in an effort to address this, we have negotiated with the exhibition company for a low rate.  The exhibition company will forward a packet to you regarding electricity, and other extras that pertain to your booth setup as the Conference approaches.  If you have questions regarding the Exhibit Hall, please contact John Gillen, PME Expo Services, 407.782.5355 or email at john@my-pme.com
The Exhibit Hall space is limited, so get your booth reserved today!  Booths will be reserved on a first come, first served basis. Unfortunately, we cannot reserve booth space until we receive payment and there will be no refunds issued after July 31, 2022.  Please email refund requests to admin@frwa.net.
If you would like an opportunity to sponsor a break or food event, etc, we will be sure that your company receives special recognition in the agenda and exposure throughout the Conference.  Please contact Ben Lewis at 800.872.8207 or Ben.Lewis@frwa.net for more information.
The Paul Brayton Golf Tournament will be held Monday, August 87, 2022 at the LPGA Golf Club.  The Golf Tournament is a great way to network with conference attendees.  Sponsorships of this event support the FRWA Scholarships Fund.  Watch our website for more information.  To register for golf, click here.
If you have any questions regarding the Conference, please feel free to contact FRWA at 850­668-2746 or visit our website at www.frwa.net.  We are anticipating a great Conference!  Get your application in early!  See you in Daytona Beach!