CCR Information
The information listed below is for the 2023 that covers your 2022 information. If you are having trouble completing your CCR contact FRWA at 850.668.2746 and ask for the water circuit rider for your county.
The Florida Rural Water Association in cooperation with the Florida Department of Environmental Protection is pleased to present the Consumer Confidence Report Template and Instructions below for your use: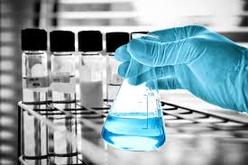 CCR PDF
---
The CCR IN WORD version is in Microsoft Word. This version can be saved to your computer and you will be able to edit it, if you have Microsoft Word 2007 or compatible software. (This version will not work for Microsoft Works or because you have Microsoft Windows as your operating system.)
​
​If you have questions, please contact FRWA at 850.668.2746 and ask for the Water Circuit Rider in your County.
Electronic Posting
It is estimated each Florida Water Utility will spend $1 per customer per year mailing each customer their annual Consumer Confidence Report (CCR). Drinking Water Utilities now have the opportunity to save significantly related to delivery of their required annual Consumer Confidence Report (CCR). Recent changes allowed by EPA and initiated by Congress through the action and leadership of Florida Congressman Bill Young and many of the Florida Congressional delegation allow electronic delivery of the Water Quality Reports to customers. The Florida Rural Water Association, many water systems in Florida like JEA, and other water utility associations like the Florida Section of the American Water Works Association have been promoting and pushing this effort for a couple of years.
The likely and most popular way for water utilities to comply with the new EPA rules and deliver these reports in the future will be to place a statement and a direct URL link on each water bill letting customers know where they can view, review and print a copy of their CCR report from.
You must also place an opt out check box on the bill where the customer can check, return and request a mailed copy from the water utility. In other words, where they can opt out of electronic delivery and opt back into mailed delivery. Customers must receive the bill with this information before July 1, 2023 and the statement must remain on the bill for at least three months. For more information, click on the links below:
It is our suggestion you place your CCR on your own website and put the direct URL link from your website on the customer bill. If you don't currently have a website now would be a great time to develop one for this CCR posting, other promotional/public relation and communication benefits. If you would like to start your own website you may contact RuralWaterImpact.com and they will assist you with developing a website for a $150.00 setup fee and $30.00 per month afterwards. If you don't have or want a website the Florida Rural Water Association can host your CCR for a nominal fee each year. This service is available to all Active, Parent, and Sub members of FRWA. Your URL will be sent to you after the your CCR is posted. The fee is based on the size of your utility. Please refer to the pricing guidelines in the table below:
| | | |
| --- | --- | --- |
| SIZE | BASE | PER CONN |
| Less than 3300 connections | $50.00 | $.10 |
| Between 3301 and 10,000 connections | $75.00 | $.15 |
| 10,001 or more connections | $100.00 | $.25 |
---
We will not be able to post your URL unless you have received prior approval of your CCR from DEP or DOH (your approved county health department). You are asked to submit your CCR for approval by May 15 to allow for review time. For more information and a registration form, click here. Payment must be received by FRWA prior to posting your CCR URL to the FRWA website. Send a hard copy or email (to Becky@frwa.net) of your CCR along with your DEP approval, a completed application, and a company check as payment to: FRWA, 2970 Wellington Circle, Tallahassee FL 32309. You may email your completed application with credit card information, your CCR, and DEP approval to Becky@frwa.net. Personal Checks and POs will not be accepted. For more information please click here for some Frequently Asked Questions of contact Becky at 850.668.2746.