This page is dedicated to keeping water and wastewater systems informed on the latest developments concerning the Coronavirus. Please visit daily to find out how uitlities througout Florida are dealing with the emergency as well as policies, directives, and mandates that affect systems. For your convenience we have FRWA Information, a number of links, and articles related to the coping with this emergency situation listed at the bottom of this page.
Thermometers Available Through FEMA
In addition to other equipment FEMA has pushed thermometers to the State Emergency Operation Center, and they are in the process of being pushed to each individual county EOC. That being said. per logistics all the Water Utilities need to do is contact their County Emergency Operations Center Emergency Manager and ask for them. If they need more than the county has, then they can order as many as needed and be reimbursed. I am forwarding the vendor list we have been using in logistics for these items.
| | | | |
| --- | --- | --- | --- |
| Vendor | POC | Email | Phone |
| RS Hughes | Brian Riedel | | 904-642-6493 |
| Safeware | April Tuttle | | 407-883-9103 |
| Thermo Fisher Scientific | Mike Botet | | 407-808-0604 |
| Fastenal | Josh Darby | | 850-545-3946 |
| Grainger | Bradley Bynum | | 850-274-6698 |
| Amazon | Michael Hogarth | | 571-400-5320 |
FEMA article regarding thermometer distribution to States:
https://www.fema.gov/news-release/2020/05/26/distribution-infrared-thermometers
Masks Available Through FEMA
EPA/Federal Government has provided cloth masks free of charge to be distributed to critical infrastructure employees. There are five (5) masks available to each of your employees. For your convenience, the masks are being distributed at locations throughout the state. All you have to do to receive the masks is complete a form and go to the site that is most convenient for you.
The current crisis is affecting water and wastewater systems thoughout Florida. Recent enacted COVID-19 legislation did not include funding for water utilities. We understand that there will be additional Congressional action, and are asking you to join us in requesting that the urgent need is addressed in the fourth COVID-19 response legislation. For your convenience, FRWA has developed a form letter for you to send to your representatives in Washington. Click here to copy and paste the body of this letter onto your letterhead and forward to your representative.
---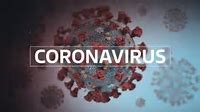 In response to the COVID-19 public health emergency, the Florida Rural Water Association suggests that utility systems think about, consider and possibly develop a plan to suspend water account disconnections due to non-payment. Like all of our member systems, FRWA wants to ensure that all customers have access to clean drinking water and wastewater services and are able to practice good hygiene by washing their hands frequently.
Many utilities around the United States are announcing suspension of service cutoff until the end of the pandemic. While plans and policies differ with the individual utility, discussion should center on options that allow customer service to remain in place but keep a systems water utility revenue intact.
These options might include:
Institute an agreement with the customer to suspend payment for a set number of months and have the bill spread out and added to the bill over the (six) months following:

Institute a minimum monthly payment for duration of pandemic;

Average the past three (six) months water bills to set a minimum payment for duration of pandemic;

Referrals to other agencies in the area that assist with utility bills (charities, religious organizations, local assistance programs);

Ask customers if they will help pay extra on their monthly bills to assist those who cannot pay

Give customer 15 days past cutoff date to contact utility and make arrangements to pay through some option

Encourage customers to avoid paying bills in person and to consider using alternate payment methods.
As a reminder, this would not be a cancellation of any combined utility bills and customers should be encouraged to continue paying their bills promptly while offering alternative payment options during the public health emergency. Systems should also take care to not create unreasonable and precedent setting expectations.
As always, FRWA is interested in assisting water and wastewater systems with every phase of the water and wastewater operations. Please do not hesitate to contact us if we can provide you with any assistance.
As a tool for our members, FRWA has developed a short Drinking Water and Wastewater SOP template for your use that are available under the FRWA Information column. Anything we can do to help our systems prepare for the worst case, even though we hope and pray they never have to use, it is always good to be ready.
As always, FRWA is interested in assisting water and wastewater systems with every phase of the water and wastewater operations. Please do not hesitate to contact us if we can provide you with any assistance.