Best Tasting Water Contest
Presentations and Other Information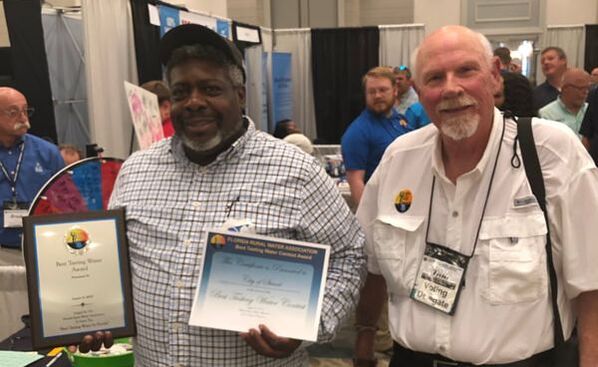 Congratulations to the City of Stuart, winner of the 2019 Best Tasting Water Contest. The award was presented to Mike Woodside representing the City of Stuart at the Exhibitor Social at the 2019 FRWA Annual Conference by Tom Jackson, FRWA President.
The winner was chosen from entries from throughout the state as having the best tasting water in the state of Florida. A panel of distinguished judges judged each sample on color, odor, taste, and quench factor. The City of Stuart will now be eligible to compete against other states at the 2020 National Rural Water Association's Water Rally in Washington, DC.​
​For highlights of the Best Tasting Water Contest click on the video below.