Back to Events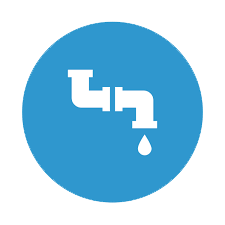 1/2/3 Water Distribution Certification/Bradenton/120721
FDEP approved seminar for educational requirements for DS certification.
Tuesday, December 7, 2021
at
8:00 AM (CST)
to Friday, December 10, 2021 at 12:00 PM (CST)
Event Details
This is a four day class (December 7-10, 2021). Please note that you must attend all four days of the class and successfully complete an examination on the last day of this class to receive a Certificate of Completion. The Certificate provides proof of educational eligibility to sit for the State Water Distribution Certification Exam. DEP requirements may be found on the Florida DEP Website at: http://www.dep.state.fl.us/water/wff/ocp/index.htm Please allow 30-45 days to receive your Certificate of Completion. Please bring a calculator to Class.
The class is intended for those applicants who have not completed their educational requirements for the State of Florida, Certified Water Distribution Operator Examination. This class will provide a Certificate of Completion that will meet the educational requirements for the Level 1, 2, and 3, State of Florida, Water Distribution Operator Examination. No CEUs will be issued for this class.
Download Agenda
DRIVING DIRECTIONS
From the North: on I‐75 merge onto I‐275 N. via Exit 228 toward St. Petersburg, travel 1.7 miles and then take US‐41 Exit 2, toward Palmetto/Bradenton, travel 0.29 miles then keep left to take the ramp toward Palmetto/Bradenton, Turn left onto US‐41 S/FL – 45/ US Highway 41 N. travel 7.56 miles then take US ‐41 ramp travel 2.25 miles and then stay straight onto FL‐684/ Cortez Rd. W. travel 3.16 miles and turn left onto 66th St. W. then in 0.5 miles the destination is on the right.
From the South: on I‐75 take FL‐70 W. Exit 217B toward Bradenton, travel 0.36 miles and merge onto 53rd Ave. E. travel 10.46 miles and then turn onto 66th St. W. the destination is on the left.