Back to Events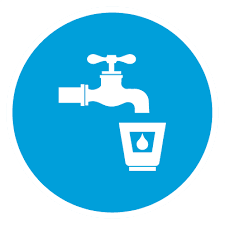 B/C/D Drinking Water Certification Review/Marianna
Prepares attendee for FDEP B/C/D Drinking Water Certification Exan.
Tuesday, July 7, 2020
at
8:00 AM (EDT)
to Thursday, July 9, 2020 at 12:00 PM (EDT)
Event Details
This class is intended as a refresher course for those applicants who are planning on taking their Class B, C or Class D Drinking Water Treatment Plant (WTP) Operator examination. The class also provides an educational certificate to those considering a career in the Water Treatment Operations Industry as a Class D WTP operator. Successful completion of this class meets the State of Florida educational requirements for a Class D Certified Water Treatment Plant Operator. This class does not substitute for the Class B or C educational requirements that must be obtained through the Sacramento State Program or through an approved DEP Service Provider. Applicants should bring a calculator to the class.
Download Agenda
If you are trying to sign into your account with your email and it says that you already have an account or you cannot remember your password, please click reset password.
DRIVING DIRECTIONS
On I - 10 from the West take exit 136 toward SR-276 toward Marianna, In 0.3 miles turn left onto Kynesville Rd, In 1.2 miles turn right onto CR-167, In 1.5 miles turn left onto McPherson St. In 0.4 miles the destination is on your left.
On I -10 from the East Take exit 142 onto SR-71 toward Marianna, In 0.3 miles turn right onto SR-71, In 1.8 miles turn left onto US-90 W. In 3.2 Miles turn left onto Caledonia St. in 90 feet the destination will be on your right.