Back to Events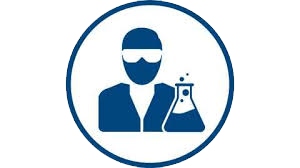 Chlorine Safety and Operations/Pensacola/032823
The class will provide training on the hazards of working with Chlorine.
Tuesday, March 28, 2023
Event Details
0.6 DW or DS CEUS
The class will provide training and instruction on the hazards associated with chlorine, safety procedures when working with chlorine, troubleshooting chlorinators, and basic chlorinator repair.
Download Agenda
Using Chrome, Firefox, or Safari will make for easier registration.
DRIVING DIRECTIONS
From I-10 take exit 17 onto US 90 toward Pace/Pensacola. Travel 0.30 miles and then turn left onto Scenic Hwy/US 90 E. Travel 2.3 miles and then turn left onto Addison Dr. Travel 0.7 miles and take 1st left onto Grow Dr. In 0.10 miles take the 1st right onto Copter Rd. Then travel 0.53 miles and turn right onto Sturdevant St. In 0.15 miles the destination will be on your left. Park on side of building or across the street, Do not park in front of the building.