Florida/Alabama Exhibition Information
Details on Exhibiting at the Upcoming Florida/Alabama Joint Conference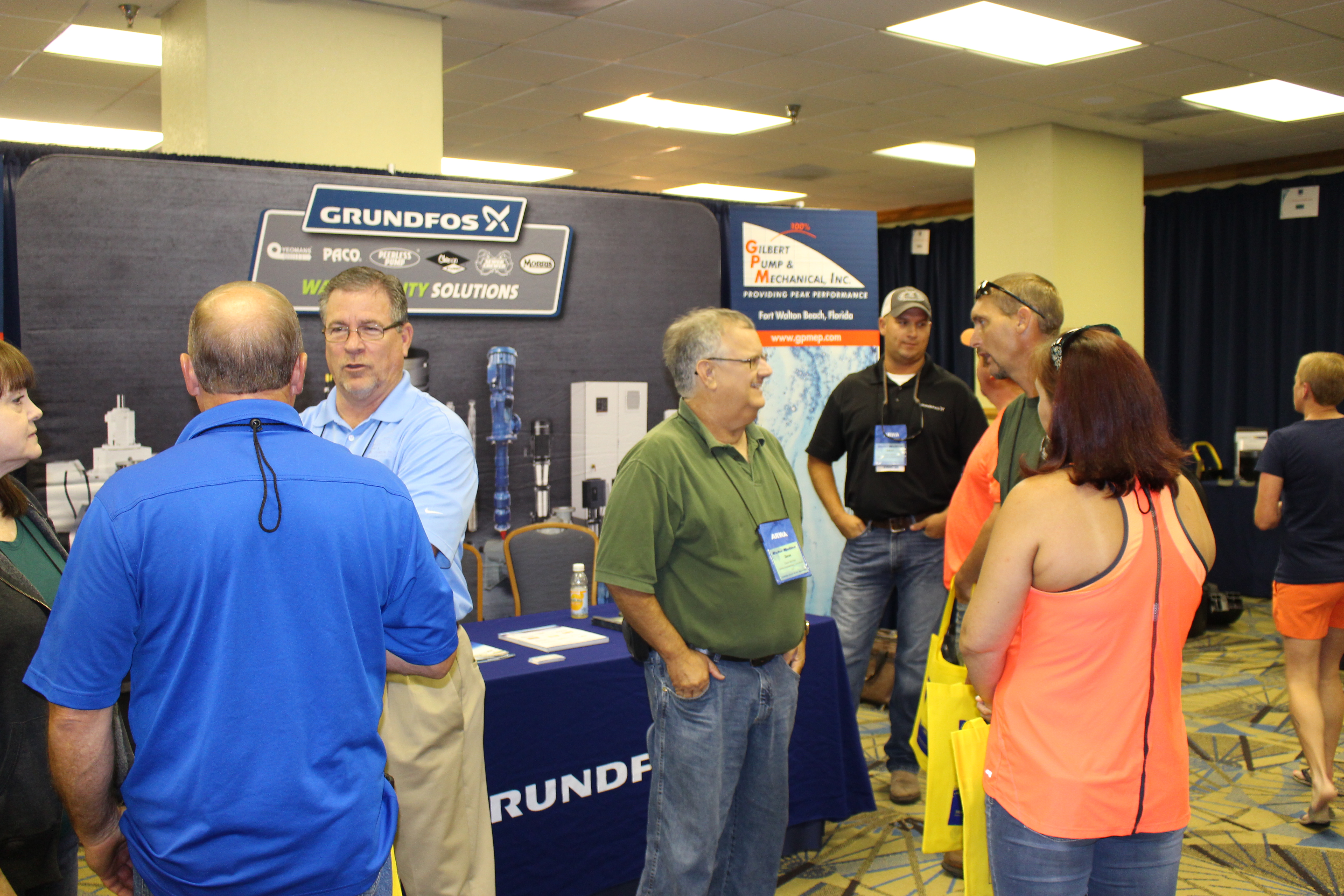 It's time for fun in the sun! Please take the time to register for your booth at the 2020 Florida/Alabama Joint Technical Conference. This year's Conference will be held at the Edgewater Beach and Golf Resort in Panama City, Florida on May 19-21, 2020 For room reservations, call 800.874.874.8686. Be sure to mention Florida Rural Water or the code 11502D to take advantage of the special room rates. 
For more information on the Edgewater, 
click here.

The dates and tentative activities for the conference are as follows: 
Exhibitor setup will be on Tuesday, May 19 from 12:00 pm-5:00 pm. The cost of your 8x10 booth, as a member, is only $450.00 with $550.00 for non-member.  This price includes two people in the booth; additional personnel will be $100.00.  To expedite your registration, FRWA accepts Visa, Master Card, and American Express.  To pay online, click here. To pay by check, click here for a registration form that you may complete and mail to the address on the form.  For a complete flyer, click here .  If you have any questions please call 850.668.2746 or email Ben.Lewis@frwa.net. 

Florida Rural Water and Alabama Rural Water attempt to offer this event at a minimal charge to our Attendees.  As system training and traveling budgets are being reduced, and, in some cases eliminated, you have an opportunity to help us keep training fees to a minimum by sponsoring various events. With your sponsorship, you will be recognized for your contribution at the event. Not only will you, as an Exhibitor be getting some additional exposure but you will help those who will benefit the most to keep our drinking water safe. Again, we would appreciate any contributions you may want to offer. For more information, click here.